People, Cats, and Things: More Pictures From Trivandrum, 22 July 2002
I: People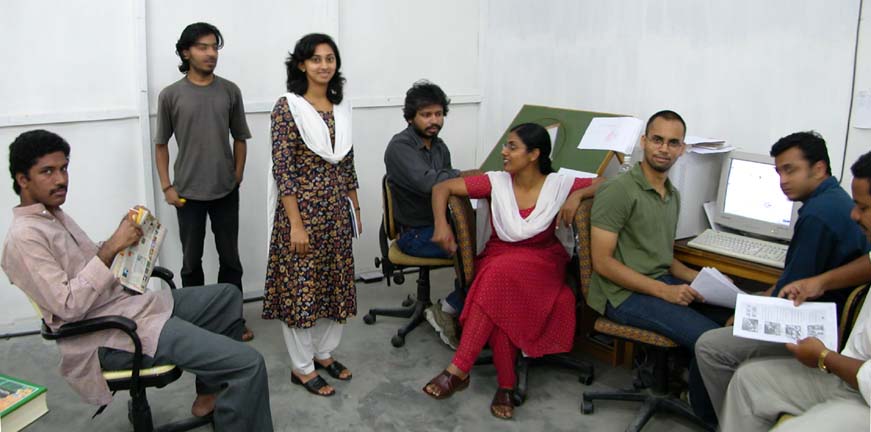 The Toonz Creative Team. From left: ?, Shekhar, Arya, Paul, Reba, Nitin, Ratan, ?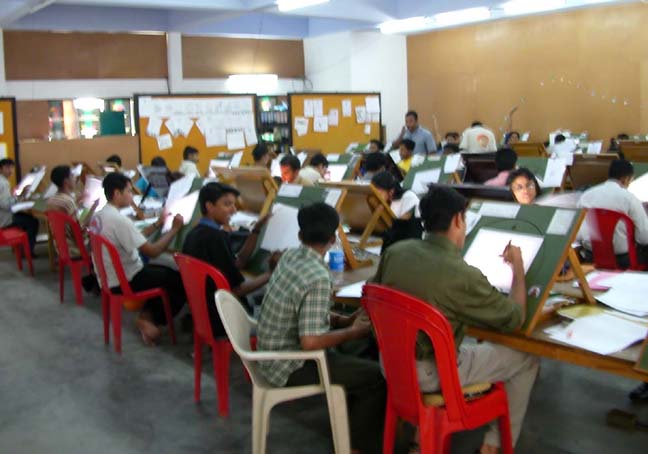 Hey, out-of-work US animators! This is where your job went.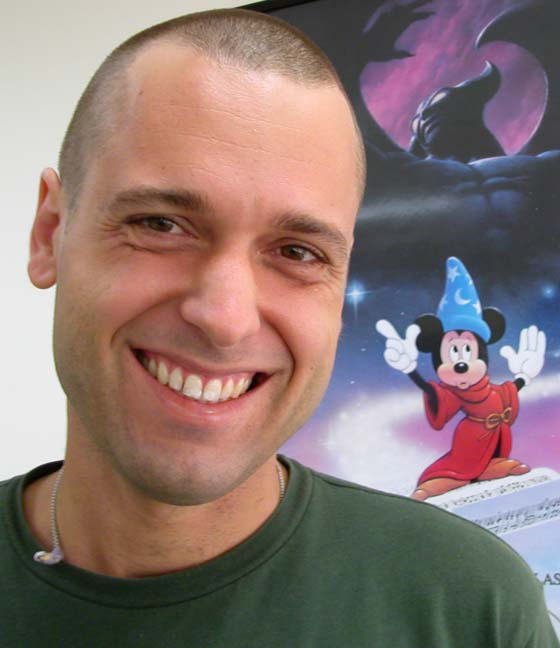 Ariel shaves his head. Mickey is concerned.
II: Cats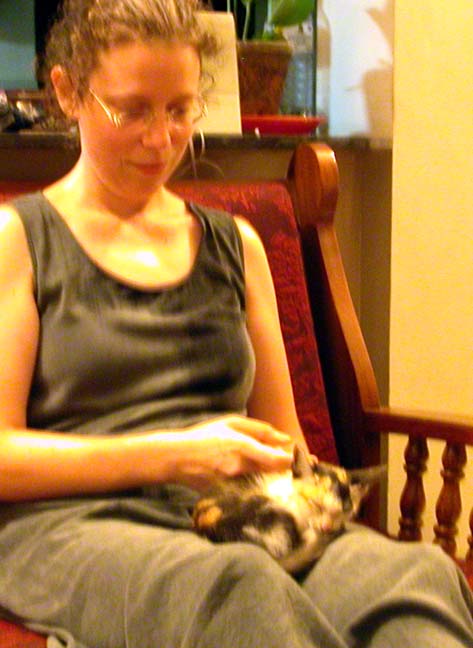 Scrawny Kitten has a breakthrough: after months of not letting us touch her, she crawled onto my lap and went to sleep, purring. So moved was I by this gesture that I'm sharing this otherwise extremely unflattering picture of my sweaty self.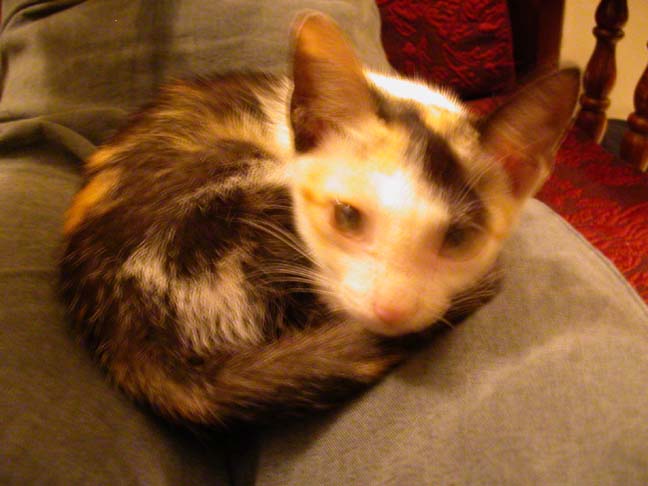 Scrawny's blurry head.
III: Things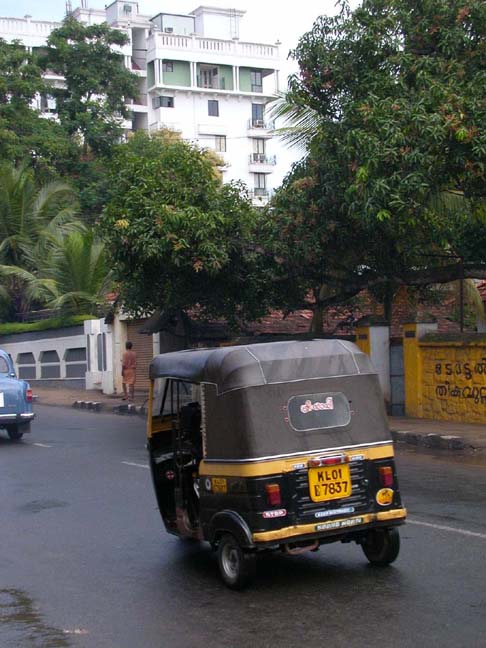 See that top floor apartment, with the columns flanking the balcony? Dan and I just moved there.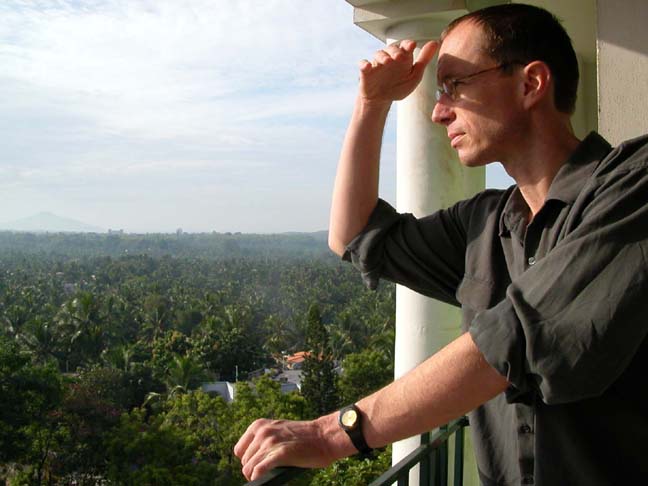 Dan surveys the view from our balcony. The sun washed out the mountains in my photos this morning, so more pix of the view to come later.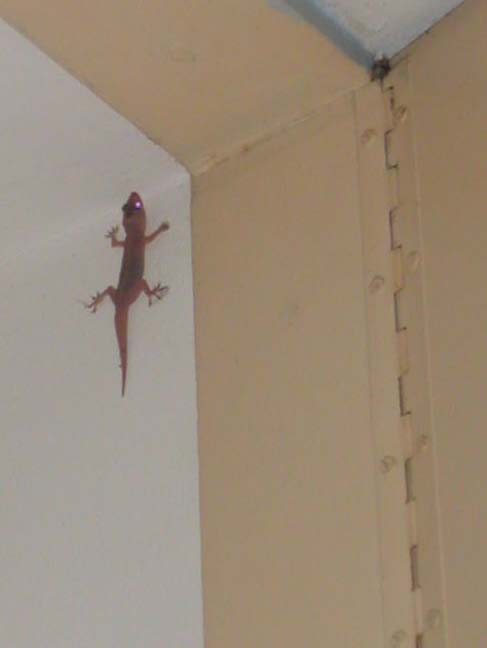 We left this gecko behind at the house in Sasthamanglam. We will still visit Roger, Ariel, and the hungry cats, because our new place is just a 10-minute walk down the street, between Sastamanglam and another junction called Velleyamblam.
IndiaPix1
IndiaPix2
IndiaPix3
IndiaPix4
IndiaPix5
IndiaPix6
IndiaPix7
IndiaPix8
IndiaPix9
IndiaPix10