Just Another Day In Trivandrum 7-24-02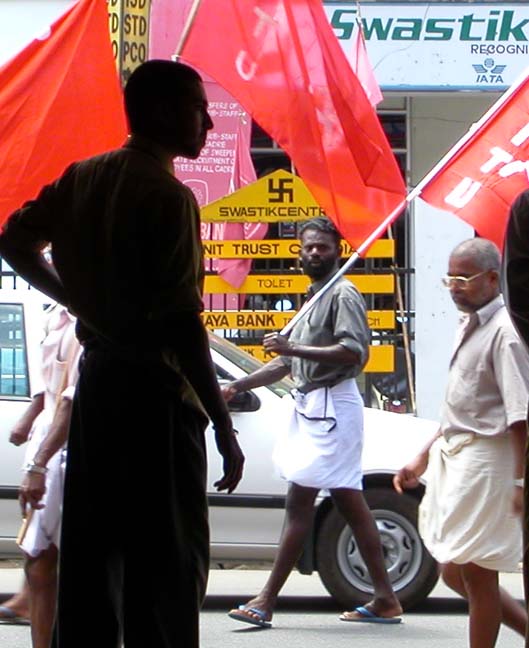 (detail)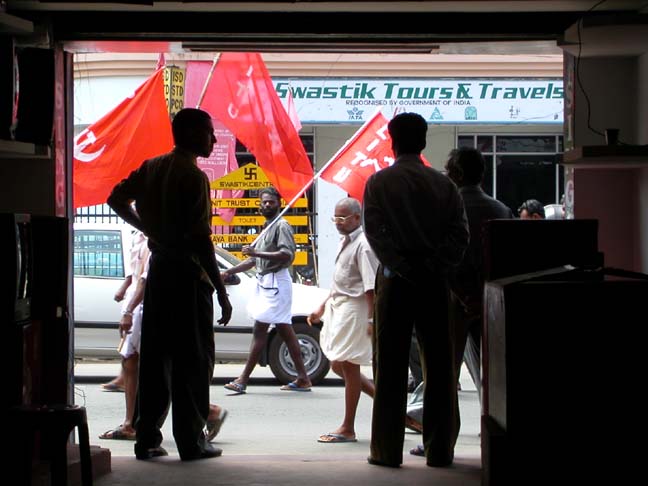 Tuesday, I bought a refrigerator. While I completed the paperwork, the Communist Party started marching outside. Shortly after this photo was taken, a marcher screamed at the appliance store employees, who promptly shuttered the store with me still inside. When I finally got out, all the stores on the street were shuttered. Unbeknownst to me, a strike had been called. I was an unwitting scab!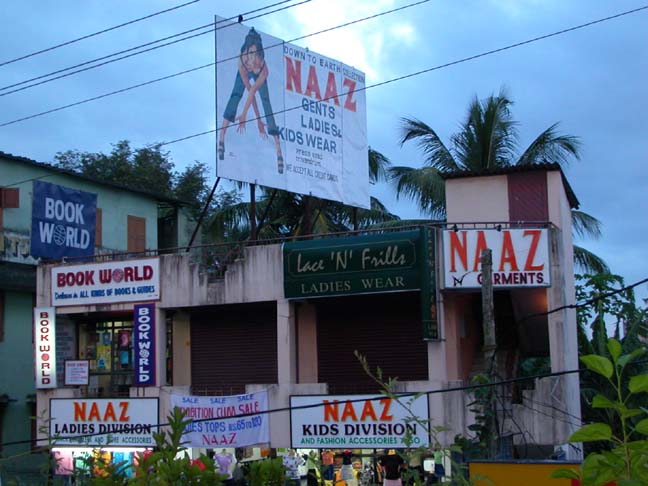 Typical stores near Downtown Trivandrum. I took this from the window of the excellent Kalavera Restaurant.
Check Out This View! 7-27-02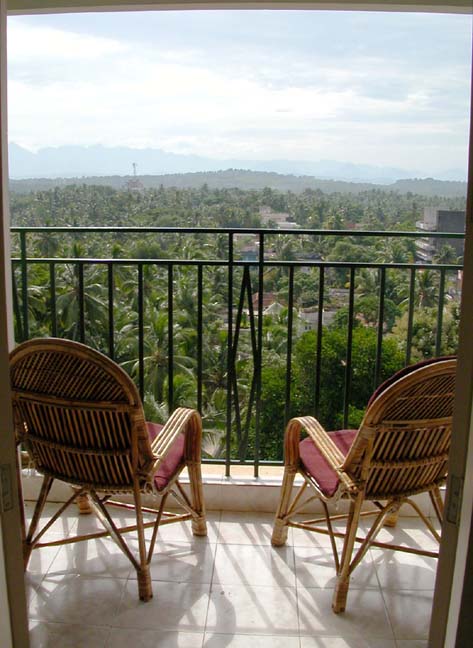 Our bourgeois balcony. We are Limousine Liberals, Cadillac Communists, Audi Anarchists, BMW Bolsheviks (thanks, Todd!), and now, Ivory Tower Idealists.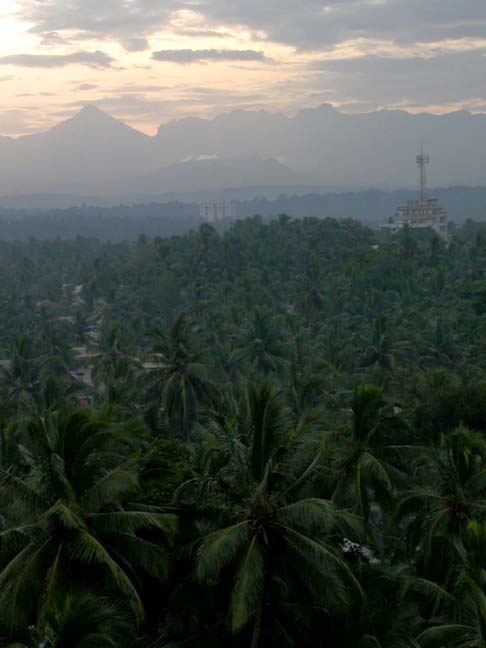 Early morning, zoomed in on the Ghats. Clouds obstruct some of the peaks, but the pointy thing on the left is definitely a mountain. Our old place at Sasthamanglam is under the palm trees near the building with the big transmitter on the right.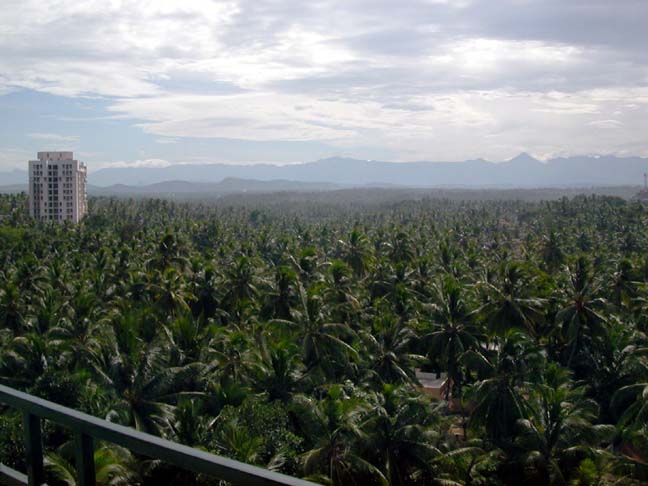 Looking off the balcony, towards the Norththeast. Ghats galore.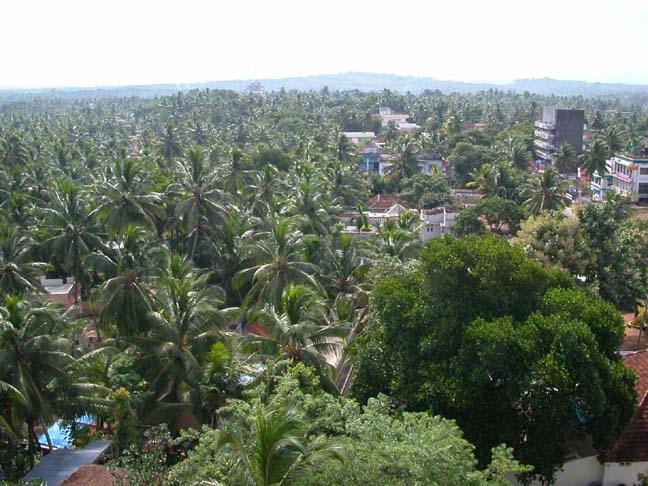 A view at mid-day. That blue thing on the left looks like a swimming pool, but it is merely a blue tarp.
IndiaPix1
IndiaPix2
IndiaPix3
IndiaPix4
IndiaPix5
IndiaPix6
IndiaPix7
IndiaPix8
IndiaPix9
IndiaPix10