"Tech-A-Break", Technopark, 7-26-02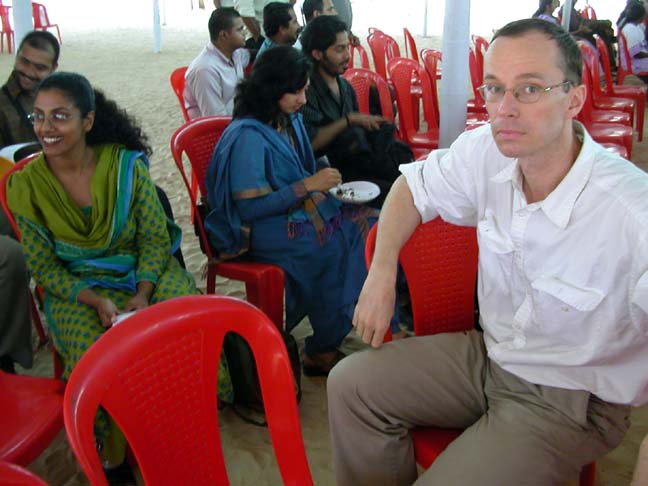 Reba, Arya, and Dan shortly before the Karaoke contest. Reba and Dan will sing!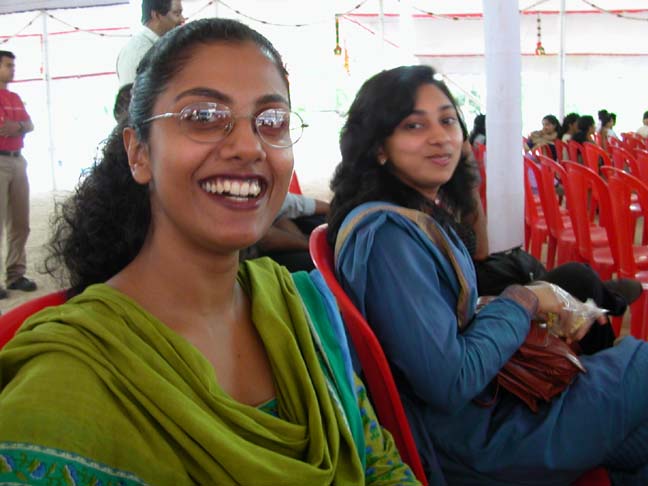 Reba and Arya, belying the building tension...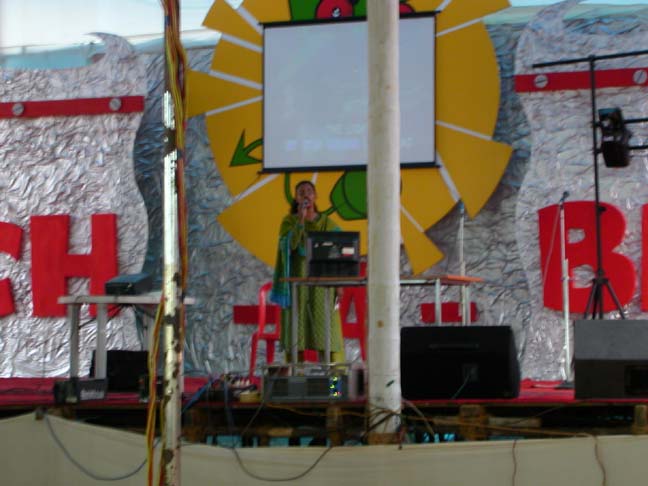 Reba sings "Kissed by a Rose."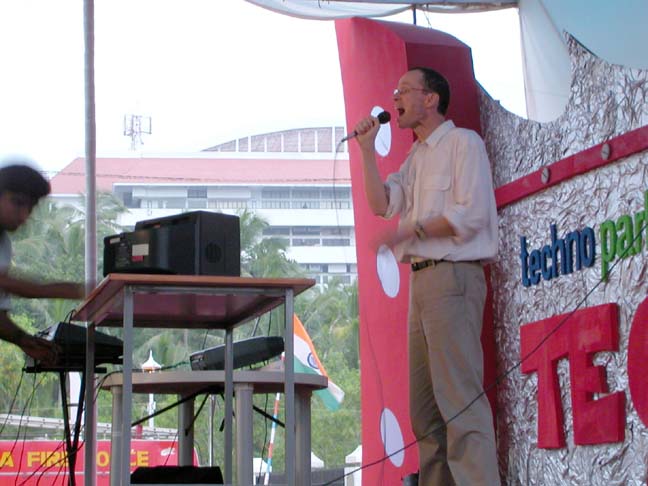 2 singers later, Dan takes the stage. The Nila Building is visible in the background.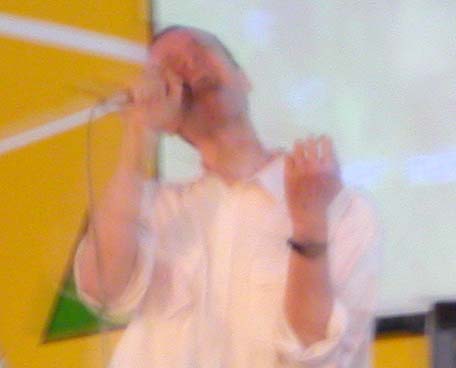 Dan belts out "Oh Darling" to wild cheers and applause.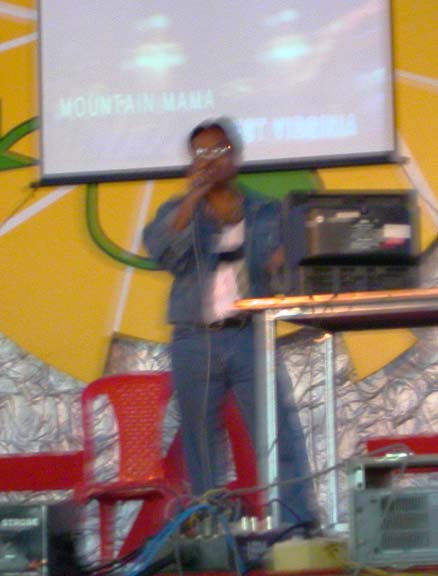 The next contestant sings, "Take Me Home, Country Road." Notice the rustic denim outfit. "Take It Easy" was also sung by an Indian with a strong accent - making both songs way most excellent. I wish I'd gotten a tape.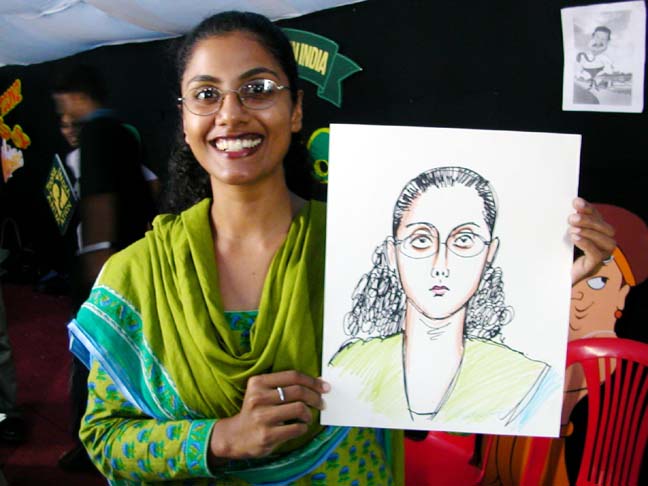 After the contest, Reba had a caricature drawn at Toonz's "Tech-A-Break" booth. Nitin, Reba's colleague in the "Creative Team," coined the name "Tech-A-Break" for Technopark's employee festival, for which he won a free vacation.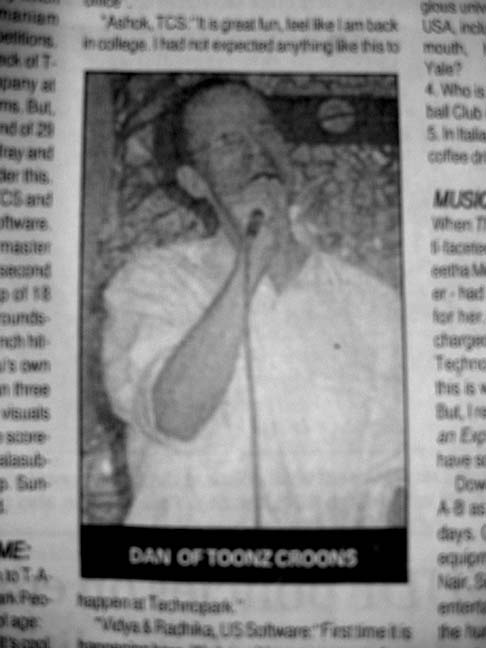 Dan's photo in "The New Indian Express" the next day.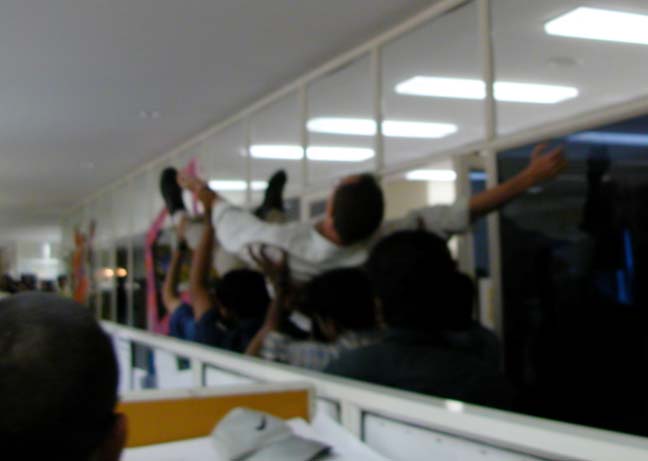 A day later, the announcement is made: Dan won first place in the "Western" singing category, and another Toonz employee won first place in the "Indian" category. A crowd of animators carries the victorious Dan triumphantly through the studio.
IndiaPix1
IndiaPix2
IndiaPix3
IndiaPix4
IndiaPix5
IndiaPix6
IndiaPix7
IndiaPix8
IndiaPix9
IndiaPix10